They're screaming it from the rooftops: "addiction is a disease, and you can't stop it without medical treatment"!  But why are they screaming it so loud, why are they browbeating us about it, why is it always mentioned with a qualifier?  You don't hear people constantly referring to cancer as "the disease of cancer" – it's just "cancer", because it's obvious that cancer is a disease, it's been conclusively proven that the symptoms of cancer can't be directly stopped with mere choices – therefore no qualifier is needed.  On the other hand, addiction to drugs and alcohol is not obviously a disease, and to call it such we must either overlook the major gaps in the disease argument, or we must completely redefine the term "disease".
Real Diseases versus The Disease Concept or Theory of Drug Addiction
In a true disease, some part of the body is in a state of abnormal physiological functioning, and this causes the undesirable symptoms.  In the case of cancer, it would be mutated cells which we point to as evidence of a physiological abnormality, in diabetes we can point to low insulin production or cells which fail to use insulin properly as the physiological abnormality which create the harmful symptoms.  If a person has either of these diseases, they cannot directly choose to stop their symptoms or directly choose to stop the abnormal physiological functioning which creates the symptoms.  They can only choose to stop the physiological abnormality indirectly, by the application of medical treatment, and in the case of diabetes, dietetic measures may also indirectly halt the symptoms as well (but such measures are not a cure so much as a lifestyle adjustment necessitated by permanent physiological malfunction).
In addiction, there is no such physiological malfunction.  The best physical evidence put forward by the disease proponents falls totally flat on the measure of representing a physiological malfunction.  This evidence is the much touted brain scan[1].  The organization responsible for putting forth these brain scans, the National Institute on Drug Abuse and Addiction (NIDA), defines addiction in this way:
Addiction is defined as a chronic relapsing brain disease that is characterized by compulsive drug seeking and use, despite harmful consequences.  It is considered a brain disease because drugs change the brain – they change it's structure and how it works.  These brain changes can be long lasting, and can lead to the harmful behaviors seen in people who abuse drugs.
They are stating outright that the reason addiction is considered a disease is because of the brain changes evidenced by the brain scans they show us, and that these changes cause the behavior known as addiction, which they characterize as "compulsive drug seeking and use".  There are two ways in which this case for the disease model falls apart:
the changes in the brain which they show us are not abnormal at all
there is no evidence that the behavior of addicts is compulsive (compulsive means involuntary)
This all applies equally to "alcoholism" as well.  If you're looking for information on alcoholism, the same theories and logic discussed here are applicable; wherever you see the term addiction used on this site, it includes alcoholism.
Brain Changes In Addicts Are Not Abnormal, and Do Not Prove The Brain Disease Theory
On the first count – the changes in the brain we see in the brain scans of substance abusers are not an abnormal functioning of the brain.  They are quite normal, as research into neuroplasticity has shown us.  Whenever we practice doing or thinking anything enough, the brain changes – different regions and neuronal pathways are grown or strengthened, and new connections are made; various areas of the brain become more or less active depending upon how much you use them, and this becomes the norm in your brain, but changes again as you adjust how much you use those brain regions depending on what you choose to think and do.  This is a process which continues throughout life, there is nothing abnormal about it.  But don't take my word for it, listen to Sharon Begley, science writer for the Wall Street Journal, who has spent years investigating it and writing both newspaper columns and books on neuroplasticity[2]
The term refers to the brain's recently discovered ability to change its structure and function, in particular by expanding or strengthening circuits that are used and by shrinking or weakening those that are rarely engaged. In its short history, the science of neuroplasticity has mostly documented brain changes that reflect physical experience and input from the outside world.
So, when the NIDA's Nora Volkow and others show us changes in the brain of a substance user as compared to a non-substance user, this difference is not as novel as they make it out to be.  They are showing us routine neuroplastic changes which every healthily functioning person's brain goes through naturally.  The phenomenon of brain changes isn't isolated to "addicts" or anyone else with a so-called brain disease – non-addicted and non-depressed and non-[insert brain disease of the week here] people experience brain changes too.  One poignant example was found in the brains of London taxi drivers, as Begley and neuroscientist Jeffrey Schwartz pointed out in The Mind and The Brain. [4]
Is Being A Good Taxi Driver A Disease?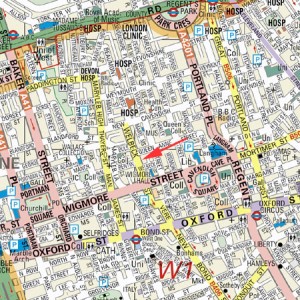 A specific area of the brain's hippocampus is associated with creating directional memories and a mental map of the environment. A team of researchers scanned the brains of London taxi drivers and compared their brains to non-taxi drivers. There was a very noticeable difference, not only between the drivers and non-drivers, but also between the more experienced and less experienced drivers:
There it was: the more years a man had been a taxi driver, the smaller the front of his hippocampus and the larger the posterior. "Length of time spent as a taxi driver correlated positively with volume in…the right posterior hippocampus," found the scientists. Acquiring navigational skills causes a "redistribution of gray matter in the hippocampus" as a driver's mental map of London grows larger and more detailed with experience.
So, the longer you drive a cab in London (that is, the longer you exert the mental and physical effort to quickly find your way around one of the world's toughest to navigate cities), the more your brain physically changes. And the longer you use drugs, the more your brain changes. And indeed, the longer and more intensely you apply yourself to any skill, thought, or activity – the more it will change your brain, and the more visible will be the differences between your brain and that of someone who hasn't been focused on that particular skill.  So, if we follow the logic of the NIDA, then London's taxi drivers have a disease, which we'll call taxi-ism.  But the new diseases wouldn't stop there.
Learning to play the piano well will change your brain – and if you were to compare brain scans of a piano player to a non-piano player, you would find significant differences.  Does this mean that piano playing is a disease called Pianoism?  Learning a new language changes your brain, are bilingual people diseased?  Athletes' brains will change as a result of intensive practice – is playing tennis a disease?  Are soccer players unable to walk into a sporting goods store without kicking every ball in sight?  We could go on and on with examples, but the point is this – when you practice something, you get better at doing it, because your brain changes physiologically – and this is a normal process.  If someone dedicated a large portion of their life to seeking and using drugs, and their brain didn't change – then that would be a true abnormality.  Something would be seriously wrong with their brain.
Its not just physical activity that changes our brains, thoughts alone can have a huge effect. What's more, whether the brain changes or not, there is much research which shows that the brain is slave to the mind. As Begley points out elsewhere, thoughts alone can create the same brain activity that would come about by doing things[2]:
Using the brain scan called functional magnetic resonance imaging, the scientists pinpointed regions that were active during compassion meditation. In almost every case, the enhanced activity was greater in the monks' brains than the novices'. Activity in the left prefrontal cortex (the seat of positive emotions such as happiness) swamped activity in the right prefrontal (site of negative emotions and anxiety), something never before seen from purely mental activity. A sprawling circuit that switches on at the sight of suffering also showed greater activity in the monks. So did regions responsible for planned movement, as if the monks' brains were itching to go to the aid of those in distress.
So by simply practicing thinking about compassion, these monks made lasting changes in their brain activity. Purely mental activity can change the brain in physiologically significant ways.  And to back up this fact, Dr Gene Heyman brings up the case of Dr Jeffrey Schwartz[3], who has taught OCD patients techniques to think their way out of obsessive thoughts.  After exercising these thought practices, research showed that the brains of OCD patients looked no different than the brains of those who never had OCD.  If you change your thoughts, you change your brain physically – and this is voluntary.  This is outside the realm of disease, this shows a brain which changes as a matter of normality, and can change again, depending on what we practice.  There is nothing abnormal about a changing brain, and the type of changes we're discussing aren't necessarily permanent, as they are characterized to be in the brain disease model of addiction.
These brain change don't need to be brought on by exposure to chemicals. Thoughts alone, are enough to rewire the very circuits of the human brain responsible for reward and other positive emotions that substance use and other supposedly "addictive" behaviors ("process addictions" such as sex, gambling, and shopping, etc.) are connected with.
The Stolen Concept of Neuroplasticity in the Brain Disease Model of Addiction
Those who claim that addiction is a brain disease readily admit that the brain changes in evidence are arrived at through repeated choices to use substances and focus on using substances.  In this way, they are saying the disease is a product of routine neuroplastic processes.  Then they go on to claim that such brain changes either can't be remedied, or can only be remedied by outside means (medical treatment).  When we break this down and look at it step by step, we see that the brain disease model rests on an argument similar to the "stolen concept".  A stolen concept argument is one in which the argument denies a fact on which it simultaneously rests.  For example, the philosophical assertion that "reality is unknowable" rests on, or presumes that the speaker could know a fact of reality, it presumes that one could know that reality is unknowable – which of course one couldn't, if reality truly was unknowable – so the statement "reality is unknowable" invalidates itself.  Likewise, the brain disease proponents are essentially saying "neuroplastic processes create a state called addiction which cannot be changed by thoughts and choices" – this however is to some degree self-invalidating, because it depends on neuroplasticity while seeking to invalidate it.  If neuroplasticity is involved, and is a valid explanation for how to become addicted, then we can't act is if the same process doesn't exist when it's time to focus on getting un-addicted.  That is, if the brain can be changed into the addicted state by thoughts and choices, then it can be further changed or changed back by thoughts and choices.  Conditions which can be remedied by freely chosen thoughts and behaviors, don't fit into the general understanding of disease.  Ultimately, if addiction is a disease, then it's a disease so fundamentally different than any other that it should probably have a completely different name that doesn't imply all the things contained in the term "disease" – such as the idea that the "will" of the afflicted is irrelevant to whether the condition continues.
Substance Use Is Not Compulsive, It Is A Choice
On the second count, is there any evidence that substance use is involuntary?  When the case for the disease is presented, the idea that drug use is involuntary is taken for granted as true.  No evidence is ever actually presented to support this premise, so there isn't much to be knocked down here, except to make the point I made above – is a piano player fundamentally incapable of resisting playing the piano?  They may love to play the piano, and want to do it often, they may even be obsessive about it, but it would be hard to say that at the site of a piano they are involuntarily driven by their brain to push aside whatever else they need to do in order to play that piano.
There is another approach to the second claim though.  We can look at the people who have subjectively claimed that their substance use is involuntary, and see if the offer of incentives results in changed behavior.  Heyman covered this in his latest book, Addiction: A Disorder of Choice[3].  He recounts studies in which cocaine abusers were given traditional addiction counseling, and also offered vouchers which they could trade in for modest rewards such as movie tickets or sports equipment – if they proved through urine tests that they were abstaining from drug use.  In the early stages of the study, 70% of those in the voucher program remained abstinent, while only 20% stayed abstinent in the control group which didn't receive the incentive of the vouchers.  This demonstrates that substance use is not in fact compulsive or involuntary, but that it is a matter of choice, because these "addicts" when presented with a clear and immediately rewarding alternative to substance use and incentive not to use, chose it.  Furthermore, follow up studies showed that this led to long term changes.  A full year after the program, the voucher group had double the success rate of those who received only counseling (80% to 40%, respectively).  This ties back in to our first point that what you practice, you become good at.  The cocaine abusers in the voucher group practiced replacing substance use with other activities, such as using the sports equipment or movie passes they gained as a direct consequence of abstaining from drug use – thus they made it a habit to find other ways of amusing themselves, this probably led to brain changes, and the new habits became the norm.
Long story short, there is no evidence presented to prove that substance use is compulsive.  The only thing ever offered is subjective reports from drug users themselves that they "can't stop", and proclamations from treatment professionals that the behavior is compulsive due to brain changes.  But if the promise of a ticket to the movies is enough to double the success rate of conventional addiction counseling, then it's hard to say that substance users can't control themselves.  The reality is that they can control themselves, but they just happen to see substance use as the best option for happiness available to them at the times when they're abusing substances.  When they can see other options for happiness as more attractive (i.e. as promising a greater reward than substance use), attainable to them, and as taking an amount of effort they're willing to expend – then they will absolutely choose those option instead of substance use, and will not struggle to "stay sober", prevent  relapse, practice self-control or self-regulation, or any other colloquialism for making a different choice. They will simply choose differently.,
Two Most Relevant Reasons Addiction Is Not A Disease
So to sum up, there are at least two significant reasons why the current brain disease theory of addiction is false.
A disease involves physiological malfunction, the "proof" of brain changes shows no malfunction of the brain.  These changes are indeed a normal part of how the brain works – not only in substance use, but in anything that we practice doing or thinking intensively.  Brain changes occur as a matter of everyday life; the brain can be changed by the choice to think or behave differently; and the type of changes we're talking about are not permanent.
Drug use in "addicts" is not compulsive.  If it was truly compulsive, then offering a drug user tickets to the movies would not make a difference in whether they use or not – because this is an offer of a choice.  Research shows that the offer of this choice leads to cessation of substance abuse.  Furthermore, to clarify the point, if you offered a cancer patient movie tickets as a reward for ceasing to have a tumor – it would make no difference, it would not change his probability of recovery.
Addiction is NOT a disease, and it matters, as we'll learn on the next page that this has huge implications for anyone struggling with a substance use habit.
References:
NIDA, Drugs Brains and Behavior: The Science of Addiction, sciofaddiction.pdf
Sharon Begley, Scans of Monks' Brains Show Meditation Alters Structure, Functioning, Wall Street Journal, November 5, 2004; Page B1, http://psyphz.psych.wisc.edu/web/News/Meditation_Alters_Brain_WSJ_11-04.htm
Gene Heyman, Addiction: A Disorder of Choice, Harvard University Press, 2009
Sharon Begley and Jeffrey Schwartz, The Mind And The Brain, Harper Collins, 2002
Why Does It Matter Whether or Not Addiction Is A Brain Disease?
When we accept the unproven view that addiction and alcoholism are brain diseases, then it will lead us down a long, painful, costly, and pointless road of cycling in and out of ineffective treatment programs and 12 step meetings.  You will waste a lot of time without finding a permanent solution.  When we examine the evidence, throw out the false disease concepts, and think rationally about the problem we can see that addiction is really just a matter of choice.  Knowing this, we can bypass the rehabs, and find the true solution within ourselves.  You can choose to end your addiction.  You can choose to improv your life.  You can choose to stop the endless cycle of "recovery" and start living.  You don't need to be a victim of the self-fulfilling prophecy that is the brain disease model of addiction.  There are alternative views and methods of change which I hope you'll take the time to learn about on The Clean Slate Addiction Site.
How To End Addiction, Substance Dependence, Substance Abuse, Alcoholism, and General Drug and Alcohol Problems
Due to the fact that most conventional rehab and addiction treatment programs follow the false belief that addiction is a disease, they are generally not effective at dealing with these problems – so I really can't ethically recommend any "treatment" programs other than a run of the mill detoxification procedure if you feel you may be experiencing physical withdrawal symptoms – you can find that through your local hospital, by asking your primary care doctor, or by calling 911 if you feel your life is in danger due to withdrawal (beware that withdrawal from alcohol and some prescription drugs such as the class known as benzodiazepines can lead to fatal seizures).  But what comes after detoxification is simply personal choices, and treatment programs actually discourage productive personal choices by attempting to control people and feeding them nonsensical theories such as the disease theory and powerlessness.
If you want to end or alter your own substance use habits you need only to make different choices, and commit to new choices for a long enough time that they become habitual, or your new norm.  How do you orient yourself towards this and get in the proper mindstate?  It all starts at the level of thought.  By reading and comprehending the information on this page, you have already kick-started some new thoughts about substance use.  This is the beginning of change – and you can continue to change on your own as most people do, but if you feel you want more help, I do offer some highly effective Cognitive Behavioral Education solutions.
The Clean Slate Addiction Site Blog – Whether or not you employ my services, The Clean Slate Addiction Site Blog is here as a free resource for you to use.  It is a valuable means to developing a rational view of addiction.  I regularly write posts on drug and alcohol addiction news, government policies regarding drugs, addiction, and alcoholism.  You'll find analysis of conventional treatment methods and alternative treatment methods.  There is also a wealth of research on treatment success rates, self-change, and the natural course of addiction, as well as news and reviews on new books and approaches to addiction.  I hope you'll read the blog, because some studies have found that just knowing that you can change, and knowing that addiction is not a disease or brain disease, can often be a powerful impetus to change.  So much of the recovery culture message is focused on teaching people to be powerless, and see themselves as doomed to a lifelong struggle with disease, that it truly is a breath of fresh air and quite empowering to learn how to see through this nonsense and know that you are fully capable of change.