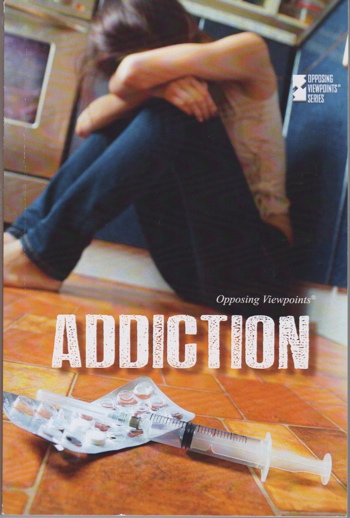 The Clean Slate Addiction Site is an informational website about addiction, as viewed by addiction theorist Steven Slate . Most everything here is written from the perspective that the behavior and emotional/motivational states that are normally referred to as "addiction" are under full volitional control of the individual. Or, as it's simply put in the tagline to the site "addiction is not a disease, it is a choice." Of course, there are nuances to this point of view that can't be summed up so quickly, but those nuances are dealt with in the various articles contained within this site.
All content on this site (except where obviously noted as quotes from other sources) is written by me, Steven Slate. I have studied and learned about this subject in many ways. First, as a happy drug user, and then as a troubled drug user, from the ages of 17-26 years old, including 5 years years in various treatment programs and support groups (inpatient addiction treatment, outpatient counseling, methadone programs, detoxes, psychiatric care, and in the rooms of AA, NA, and CA).
Treatment only ever seemed to lead me into worse problems. When I finally stopped my problematic substance use, it was with a non-12-step, non-treatment, non-disease-based educational program at The Saint Jude Retreats. Fascinated that I could turn my life around by explicitly rejecting the addiction and recovery doctrines, I've been studying the topic of addiction ever since. First, I was trained in my role as a program instructor by Baldwin Research Institute (BRI) at The Saint Jude Retreats. I left there after a few years intent on both pursuing some unrelated life goals, and developing a self-help program that would extend the ground broke by BRI. I took some basic psychology classes, and began consuming every bit of research and theory I could find on addiction. I am an auto-didact, and at this point, I've spent well over a decade independently studying the topics of addiction, general psychology, motivation, attributional theory, neuroscience, treatment efficacy, and natural recovery. I've absorbed countless thousands of pages of research and theory in this area.
I have worked (and continue to work) in the field personally with hundreds of people to help them address their own substance use problems; and have done a considerable amount of work developing educational materials used to help people with these problems.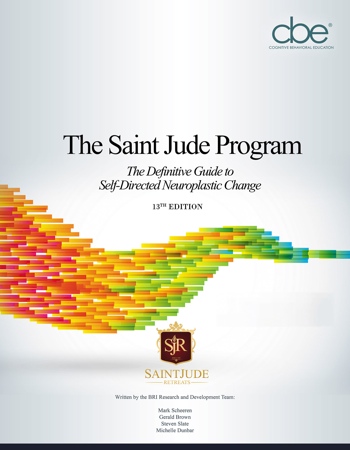 To my surprise, my writings on addiction were enough to impress one of my addiction heroes, internationally renowned addiction expert Stanton Peele Phd, who invited me to work with him for a time teaching his Life Process Program. I've also authored textbook content on addiction for Greenhaven Press and Mcgraw Hill.
The work nearest to my heart though has been co-authoring the latest edition of The Saint Jude Program textbook with Mark Scheeren, Gerald Brown, and Michelle Dunbar of Baldwin Research Institute/The Saint Jude Retreats. I went back to work for BRI in 2011 in an exciting development role, piloting, teaching and testing our processes in new settings with a new group of troubled substance users. In the process, I've learned a lot. I've been proud to further the development of what I sincerely believe to be the best method of helping people with substance use problems: Cognitive Behavioral Education (CBL). I say 'method of help' because CBL is a non-treatment, non-religious, non-support-group, non-therapeutic, non-normative, non-judgmental, non-counseling (can I come up with any more nons?) model of help. CBL is educational in nature, and consists of presenting the participant with information and exercises that they can use to create and analyze their various choices and life options in order to feel in control to make the choices that work best for them, and create and sustain the change they desire in their lives.
CBL is not treatment, because addiction is not a disease and therefore cannot be treated. If you are interested in it, you can learn more by googling Saint Jude Retreats. Many years of research done both in-house and by independent firms has shown that our method achieves a 62% long-term abstinence rate, and leads to many happily moderate outcomes as well – such as myself.
After more than 4 years of abstinence, I realized I had long escaped the mindset that lead me into heavy problematic substance use, and that I would like to drink moderately. I have done so, without problems – without any perceived "loss of control." I have done exactly what I say can be done on this website, and exactly what much of the research demonstrates. I realized that addiction is nothing more than a mindset, and when you choose to change the beliefs that compose that mindset, then your appetite for substance use changes as a result. When I say that "addiction is a choice" here, this is what I mean. Every single act of substance use is a choice, and the desire/want/craving for heavy substance use can be changed by choice as well – by changing the beliefs that fuel it.
My goal is to provide the information that will help anyone to make this change of mind, and feel free to happily and confidently pursue moderation, abstinence, or whatever substance use goals they have to eliminate their problems and build their happiness with life. It's great escaping that powerless mindset.
Important Notice/Disclaimer:
I do not consider addiction or alcoholism to be diseases, mental illnesses, or mental disorders, etc – therefore, nothing I say anywhere on this website should be considered by anyone to be a form of "treatment" for addiction/alcoholism. This site is a presentation of my opinions and the information on which I base those opinions. It is not treatment, I am not a doctor, and if you think you need medical treatment, then this website is not the place to get it nor is it a replacement for it.
Commenting
If you choose to comment on the site, please refer to the FAQ's page first, where you may find clarity on some of my opinions before attacking me. I personally spend my own time and money to maintain this website, therefore I reserve the right to moderate comments in any way I please. And I'd like to remind you that you reserve the right to start your own website to express your own opinions if for some reason I choose not to allow them here. With that said, I approve most comments other than spam and a few exceptions. If you've left a comment and it hasn't shown up yet, that probably just means that I haven't gotten around to approving it yet. This is a one man show here – this is not a corporate entity with a staff running it.
Copyright Notice:
© Steven Slate and The Clean Slate Addiction Site, 2010-2016. Unauthorized use and/or duplication of this written material without express and written permission from this blog's author and/or owner is strictly prohibited. Excerpts and links may be used, provided that full and clear credit is given to Steven Slate and The Clean Slate Addiction Site with appropriate and specific direction to the original content.
Be cool and don't straight up steal my writing – but feel free to quote and credit me!