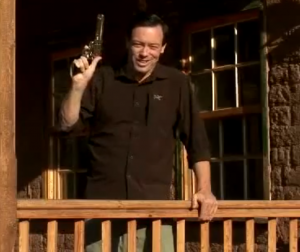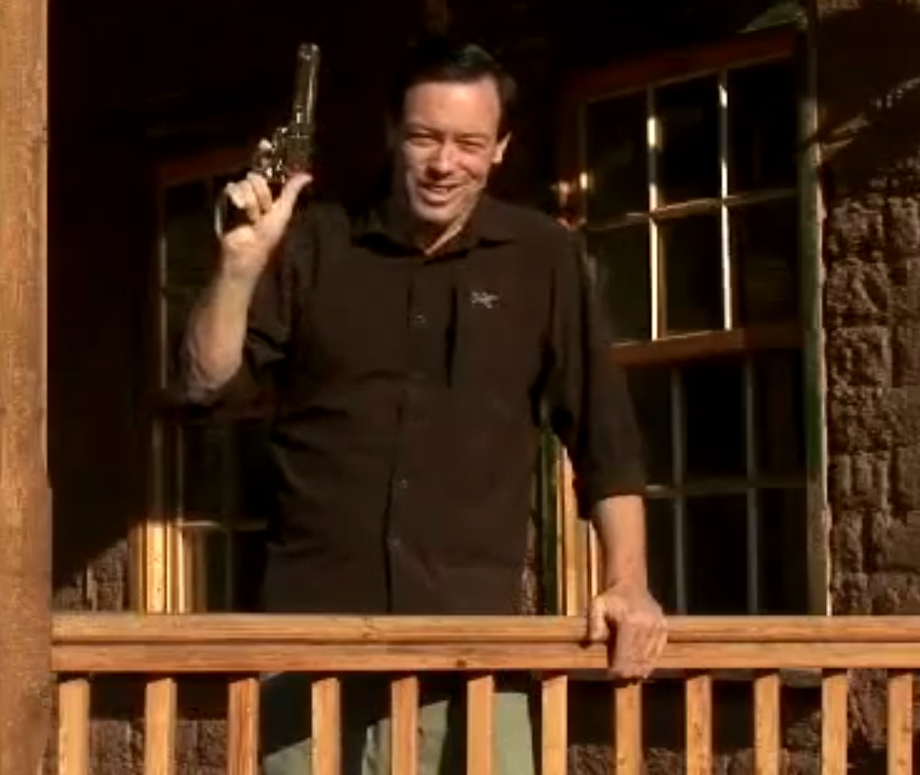 Pleasure Unwoven is a slickly scripted and produced educational DVD presumably marketed to rehabs.  I can picture a room full of rehab patients being forced to watch it right now – but hey, it's probably better than watching videos of that priest with a chalkboard from Hazelden.  I've digressed though – the website for Pleasure Unwoven promises:
In this DVD, Dr. Kevin McCauley explores the most important question about addiction: is it a choice? Or a disease?

…Come along as Dr. McCauley lays out the arguments both for and against the conceptualization of addiction as a disease or as a choice, and then reviews the latest research to arrive at the correct answer.

(Spoiler Alert: it's a disease … of choice!)
Much of it (or perhaps all, I'm not sure) is available for viewing on Youtube.  One chapter of it, The Choice Argument, is especially manipulative.  Have a look, then we'll discuss:

Now, my complaint is not that McCauley lies, or is particularly wrong in the above video.  He is quite correct – his scenario is supportive of a choice model of addiction – but it's also simultaneously derogatory towards and misrepresentative of the choice model of addiction.
The problem lies in the example he quite deliberately chose to use: pulling out a gun and holding it to an addict's head.  After his little demonstration he says:
that's the choice argument's point. With a strong enough threat I can get the addict to stop their behavior in the way that I can't for real patients with real diseases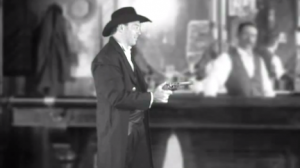 And as if that wasn't enough, he goes on to say "They can quit if they choose to. You just have to 'motivate them' to make the right choice" as he waves a gun around!  The point is quite clear – he's trading quite explicitly on a false dichotomy/strawman built up  for decades by the recovery culture.  The idea is that on one side you have the compassionate people who recognize addiction as a disease and want to help addicts – and on the other side you have those of us who see addiction as a choice: barbaric judgmental meanies who want to threaten, punish and coerce addicts.
The reason I call this a straw man argument is simple.  McCauley chose a gun and sarcastically delivers lines like "You just have to help them make 'the right choice'" for the intentional purpose of associating the choice view with an intent to punish rather than help.  Tugging at the heart strings of addicts and their loved ones with this negative imagery then makes the choice view that much easier to knock down in his victims' minds.  It wouldn't be kind or ethically proper to chase addicts around with various threats in order to keep them from using.  So it all works out exactly as he wants – McCauley remains at least technically honest in his presentation of the choice argument, and his viewers leave with the impression that a choice argument can only lead to punishment and is therefore irrelevant.
Contingency Management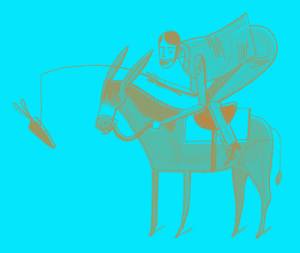 McCauley's presentation isn't even half the story.  He could've chosen completely different imagery while still staying true to his western theme.  Imagine this – he's riding on the back of a burro through the grand canyon while explaining the choice argument, the camera zooms out to reveal that he's holding a stick out in front of the burro with a carrot dangling from it – the burro keeps moving forward in an effort to get that carrot.
If McCauley was a proponent of Contingency Management (CM), that's exactly the imagery he would've chosen.  And unlike the method of holding a gun to an addict's head (for which there is no peer reviewed research!), there is actually a longstanding and growing body of research on CM – which is a method of treatment in which addicts are offered incentives (as opposed to the de-centive of a bullet to the head) to stay sober.  For example, addicts have been offered everything from housing and other social services to cash, movie tickets, and sporting equipment in exchange for clean drug/breathalyzer test results.  The research supports the approach as effective – doubling the rate of success of conventional treatment.[1]
A gun might work as a negative motivator (or de-centive), and more modest incentives such as movie tickets may work as positive motivators, and the hope is that in the interim while the addict is persuaded by such external motivators, she just might be conditioned to live a sober lifestyle long-term.  And this certainly may work in some cases.
Please Note: I Do Not Condone or Recommend Contingency Management
I'm adding this note on Dec 12, 2012: My discussion of CM data above is only meant to use the data to make a point. This should not be taken in any way as an endorsement by me of such methods. I bring this up because a few readers have made comments and email communications which showed that they think I endorse CM. I DO NOT. Contingency Management is a controlling model of help. It attempts to force judgments into the mind of the substance user. The human mind cannot be forced to think in any particular way or arrive at any particular conclusion (the desired conclusion in CM being that "I have better options than substance use"). As I already said in the paragraph below, I "wouldn't advocate the use of the carrot or the stick as a solution for addiction." While in a CM program, some people will voluntarily choose to believe that their other options are better than substance use, but this can't be forced or guaranteed as a result. My preferred method of attempting to reach such conclusions is to engage in discussions and assign exercises that give people a platform in which to enlarge their range of options and accurately assess their options, and ask them to give such new evaluations a fair try. From their, it is entirely a voluntary process which must be freely chosen by the individual in order for any change to take place. I do not advocate holding a real or metaphorical gun to anyone's head in order to force a mental conclusion out of them.
Still Not The Whole Story
Just as McCauley asserts, I do indeed look to such experiments as definite evidence that substance use is a freely chosen behavior – but alas, as a choice model advocate I still wouldn't advocate the use of the carrot or the stick as a solution for addiction.  I simply recognize the nature of addiction as a behavior people choose because they think it's a worthwhile option, and that when it ceases to be worthwhile, or better options are recognized, the addict will choose differently.  But chasing someone around with threats or rewards is impractical, and probably not the best way to get long-term results.  Contingency Management is the equivalent of giving a man a fish – you end up in a situation where you need to keep giving him fish, and you haven't helped him to find a meaningful solution to his problem – you keep him dependent on circumstances.  If one chooses to expand their range of options and dares to believe that they can have a better quality of happiness with other behaviors, thought patterns, and life pursuits – then they will effectively have learned how to fish.  They will create change which is internal, and nowhere near dependent on circumstances.  Incidentally, this is exactly what the method I use to help people, Cognitive Behavioral Education (CBE) achieves.
NOTE: Mr McCauley, if you're reading this, I hope you haven't forgotten that treatment programs for pilots and doctors have made continued licensure in such professions contingent upon continued sobriety – and done so with great results.  Wink wink.
[1] Contingency Management Incentives for Sobriety.  Stephen T. Higgins, Ph.D., and Nancy M. Petry, Ph.D.  Alcohol Research And Health, Vol.23, No.2, 1999
BEFORE YOU COMMENT (added 9/12/13)
This article IS NOT, nor is it meant to be, a full critique of Pleasure Unwoven. This article is a criticism of McCauley's usage of the "treat em or jail em" dichotomy. This should be self-explanatory, but judging from the comment thread, it is not. So now you know. I will eventually put up a full critique of Pleasure Unwoven, and I will link to it here when I do. But for now, please know that this article is not a full critique – it focuses on one main point: that McCauley's video is a good example of the disease theorists' longstanding tradition of portraying their opponents as wanting to punish substance users. Keep that in mind as you comment. In the meantime, if you're looking for an alternative perspective on the brain disease model of addiction please see this post: http://www.thecleanslate.org/myths/addiction-is-not-a-brain-disease-it-is-a-choice/