Latest Articles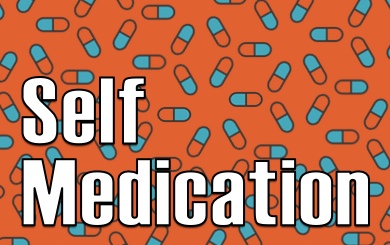 Learn how to stop self-medicating with drugs and alcohol.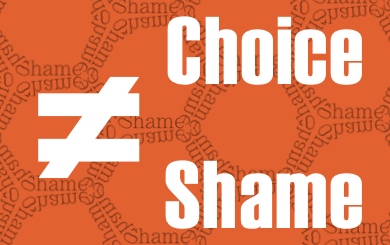 I've had it with the argument that suggests seeing "addictive" behavior as freely chosen automatically bestows shame upon those who engage in it. It's usually presented with the request that we "treat addiction as a disease so that people won't feel ashamed." This argument is so wrong, but it's rarely questioned and analyzed with any […]
To say that addiction is a choice rather than a disease is not to say that people don't really suffer. Nor is it to say their behavior comes from some inherent "badness" within them. It is to say that their suffering is indeed real, and that it emanates from a set of beliefs about substances, […]
For Brain Disease Skeptics
I'm quite skeptical about the simplistic neurological explanations for all of our modern troubles, ills, and aches. This article by Steven Poole at The New Statesmen is worth a read, and may give you reason to think twice and think critically about all the neuroscience claims irresponsibly swirling around in the popular media: "Your Brain On Pseudoscience"

I must also mention that simply placing the phrase "Brain scans indicate" before otherwise faulty explanations for psychological phenomena and human behavior renders such nonsense very believable by us common folk. Also reason to take pause when considering the "addiction is a brain disease" claims. Read about that exciting study here: Brain Scan Smokescreen.

And if I haven't already shared this link enough times, you can learn my opinion on the brain disease theory of addiction and its neuroscience "evidence" here: Addiction is NOT A Brain Disease. Neuroscientist Marc Lewis Ph.D. recently wrote a fantastic article  article which seems to confirm my views from the previous link: Why Addiction Is Not A Brain Disease. He concludes that:
In my view, addiction (whether to drugs, food, gambling, or whatever) doesn't fit a specific physiological category. Rather, I see addiction as an extreme form of normality, if one can say such a thing. Perhaps more precisely: an extreme form of learning. No doubt addiction is a frightening, often horrible, state to endure, whether in oneself or in one's loved ones. But that doesn't make it a disease.
These are my thoughts precisely. The neuroscience on addiction shows a process of learning. This is a normal function of the human brain - it is not a malfunction of the brain, which would be needed in order to claim it as a true brain disease. Learning is learning, and disease is disease - the difference matters, and will shape the approach we take towards helping people with such problems.

And here's one more brilliantly detailed opinion that calls the brain disease model of addiction and alcoholism into question, from Peter Cohen Ph.D. of the Centre For Drug Research in Amsterdam: Modern Neuro Science and the Concept of Addiction. Cohen's thinking also seems to support The Freedom Model Philosophy that I use in my work with the SJP.
An Open Letter To The Anti-AA Movement: What Are You Fighting For?
There has been a very vocal anti-AA / anti-12-step movement. This is a good thing. Unfortunately, it may be directing people into systems of help that have the same pitfalls as 12-step based programs. It's time this movement really recognizes the broader principles involved, and directs people toward true alternatives. Read more here:
An Open Letter To The Ant-12-Step Movement
.