I know a lot of you stumbled on this site and hate it. You get infuriated when you read it. You think that I'm killing people with my words. You think I'm just ignoring scientific truths. You think I just enjoy putting down AA. You think I'm in this for the money (Lol!).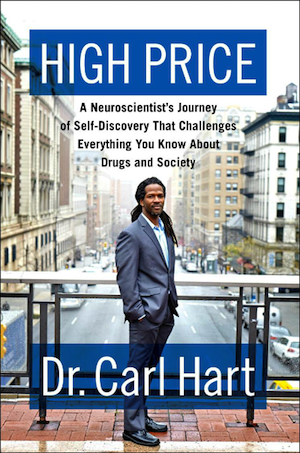 Well, whatever. It's not ideal, but I'm ok with being hated. I've come to peace with the stream of hate mail. I'm ok with you clicking away from this site. But why don't you give someone else a chance.
Carl Hart Phd is a neuroscientist, drug researcher, and Columbia University professor with 25 years of research under his belt. He wrote a book a few years ago that was fantastic. He discusses some of his research in it. He doesn't really get into discussing treatment or support groups. He seems most concerned with spreading truth about the effects of drugs. He wants to undo the misinformation.
For example, remember the crack movies of the 80's & 90's? Chris Rock as Pookie, the "crackhead" in New Jack City was a well known stereotype back then. People believed that if you took one hit of crack, you would instantly become addicted, and turn into a character like Pookie. Well, it wasn't true. Carl discusses that in the article I'm going to link to. He discusses a lot more too. I hope you'll give him a fair hearing.
Here's a taste:
I was trying to understand how crack cocaine users would respond when presented with a choice between the drug and an "alternative reinforcer"—or another type of reward, in this case, cash money. Would anything else seem valuable to them? In a calm, laboratory setting, where the participants lived in a locked ward and had a chance to earn more than they usually could on the street, would they take every dose of crack, even small ones, or would they be selective about getting high? Would merchandise vouchers be as effective as cash in altering their behavior? What would affect their choices?

Before I'd become a researcher, these weren't even questions that I would think to ask. These were drug addicts, I would have said. No matter what, they'd do anything to get to take as much drugs as often as possible.

…..Not one of them crawled on the floor, picking up random white particles and trying to smoke them. Not one was ranting or raving. No one was begging for more, either—and absolutely none of the cocaine users I studied ever became violent.
Follow this link to a bigger, more informative excerpt from High Price by Dr Carl Hart! Do it! Go now! Truth is empowering!